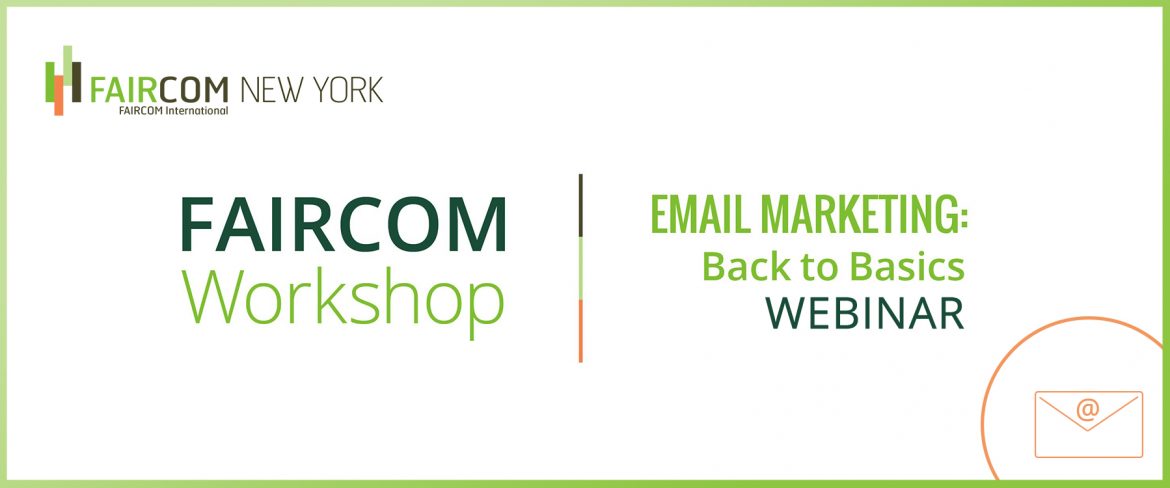 UPDATE: Due to space limitations, the Email Marketing Workshop was changed to a webinar. Check it out below and feel free to reach out to any of the presenters directly.
VIDEO
Becky Fitzpatrick
Digital Marketing Manager
becky@faircomny.com
Matt Reese
Digital Strategist
matt@faircomny.com
Brianna Collins
Account Director
brianna@faircomny.com
October 5, 2016:
Faircom's Digital Workshops are free events that offer nonprofits the opportunity to improve their fundraising knowledge and skills, network with other NGOs based right here in NYC and chat about their fundraising needs with Faircom's digital experts.
The Email Marketing, Back to Basics Workshop is built for beginners just breaking into the email-marketing world and intermediates looking for a refresher course as they gear up for year-end fundraising. Find out how segmenting your lists can help target your messaging when we discuss the importance of communication streams; learn tips to improve your copywriting skills; and delve into the world of responsive design as we discuss the look and feel of an email campaign.
AGENDA:
Introduction by Faircom New York
Segmenting your communication streams
Copywriting for email appeals
Design and launch your campaign (A/B testing)
Q/A and introduce next workshop