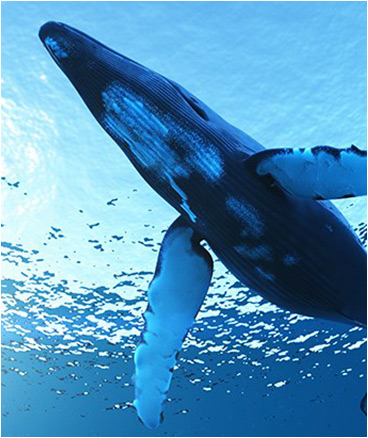 Challenge: 
The Cousteau Society works to preserve our planet's oceans and marine life, but their website design was all washed up. We needed to find a way to modernize and clean up their page to showcase their mission and latest projects, instead of drowning it under an outdated layout and waves of text.
Solution: 
We decided to take advantage of the natural beauty of the ocean and focus on an extremely visual layout for Cousteau's website. A slideshow background switches between photographs representing current Cousteau projects, while a film strip of other marine photos act as supplementary info buttons. In addition to information about the charity, there is a tab explaining the history of Cousteau himself, as it was necessary for the organization to tell the story of its founder.
It was very important to show the organization's French roots while making it clear that their site can be accessible to English speakers, so a translation button was added to the top left corner. This way, an international audience can feel welcome without the sacrifice of having one cohesive website.
Faircom also chose to emphasize the Cousteau Kids aspect of the charity, providing a free PDF of the official Cousteau Kids magazine, and promoting the various iPhone and iPad apps and games that were designed exclusively for the organization.
And of course, as is to be expected with all of our web redesigns, a donation button is prominently featured on every page of the site, as well as links to all social media accounts.