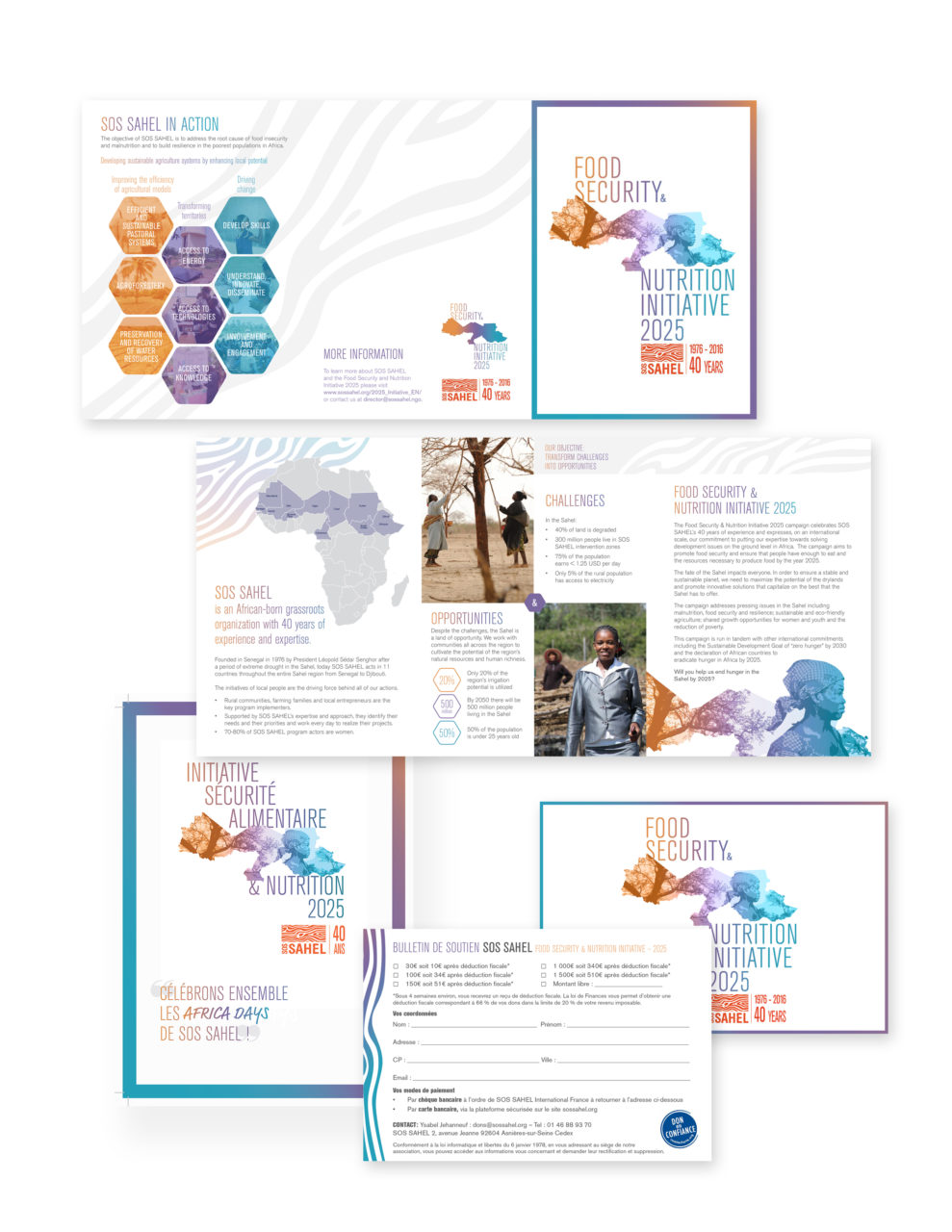 Challenge:
In 2017, our client SOS SAHEL celebrated 40 years of working to improve food security and nutrition in the Sahel region of Africa. SOS SAHEL wanted to mark this important milestone with an event to celebrate their successes, gain visibility in Africa, and cultivate potential new partners in the public and private sectors.
Solution:
We helped SOS SAHEL set up a number of celebratory events in Senegal, culminating in an Africa Day celebration in May 2017:
• An intimate VIP dinner in Dakar at the Residence of the Consul of France, where we presented SOS SAHEL to a select group of corporate CEOs based in Dakar, from which we were able to secure sponsors for the May fundraising gala.
• Logistics and communications leading up to the Africa Day celebration including coordination with a PR agency
• A gala on May 24th 2017 at the Pullman Teranga Hotel in Dakar for a major fundraising campaign kickoff, attended by more than 250 guests. The gala was sponsored by President Abdou Diouf and featured a number of Senegalese artists and visionaries. SOS SAHEL's executives highlighted the success of the Food Security and Nutrition Initiative 2025, which launched in 2016.
• A workshop for the International Advisory Board, conducted by three field experts including a UN ambassador, which encouraged reflection and debate on the issues of nutrition, sustainable energy and agroforestry.
Results:
• SOS SAHEL's first charity gala in Africa was a success that increased visibility of the organization via the press and event sponsors.
• The organization's International Advisory Council became more active in programming.