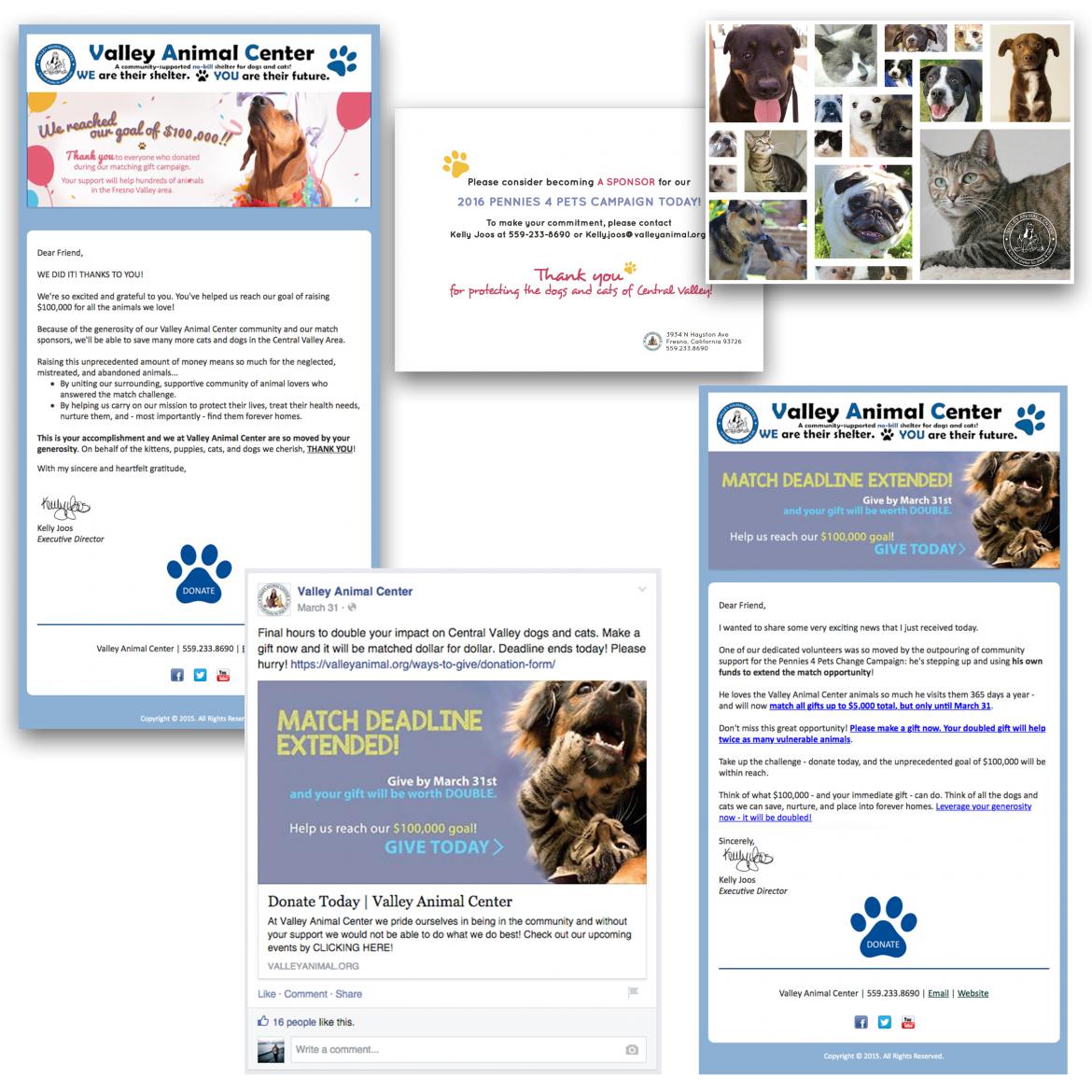 Valley Animal Center – Integrated Matching Gift Campaign
Project:
A 4 piece email and social media campaign in conjunction with a direct mail appeal and postcard.
Used appealing copy and engaging graphics to encourage donors to give additional gifts.
 Client saw an increase in 110% in average gifts for the month of the campaign.