Faircom New York
partners exclusively with nonprofits in the U.S. and around the world to raise funds by engaging donors at all levels and across all channels.
We're passionate about the cause you fight for.

WE'RE CELEBRATING OUR 25TH ANNIVERSARY!

Faircom began by introducing international nonprofits to the American fundraising market, building and implementing their direct marketing programs. Since then, we've grown into a full-service, integrated marketing agency working with leading domestic and international organizations. We are incredibly proud of our growth, as well as the work we've helped our clients accomplish. We look forward to the next 25 years together!
TO MAKE THE BIGGEST IMPACT,
nonprofits need to reach supporters wherever they are: in person, in the mail, on their phone, or online.
Rather than focus on specific channels or giving levels,
we pride ourselves on our ability to craft INTEGRATED CAMPAIGNS that connect your donors in new and innovative ways across every fundraising medium.
We tailor our services to meet the needs of our clients, and we're passionate about your cause. Whether you're defending civil rights, expanding health services, or leveraging legal change —
we're ready to raise funds and reach your supporters.
Recipient of two 2018 Direct Marketing FUndraisers Association Awards
Faircom New York has received first prize for Midlevel Direct Mail Fundraising and second prize for a Multichannel Campaign from DMFA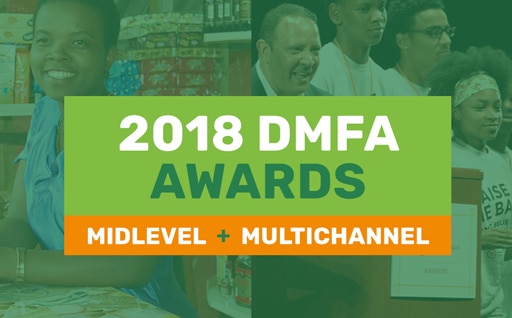 When I arrived at New York Restoration Project, I brought Faircom with me because I deeply valued their partnership approach to fundraising. Unlike many other consultant agencies, Faircom didn't cite superior wisdom and dictate rigid strategies. Instead, they worked alongside me and my team to understand our challenges and together create a better approach. I valued their experience, and they respected mine—which meant that sometimes we argued, but always it resulted in a better, more successful campaign.
Faircom was crucial in turning our direct mail program around. Working together, we made smarter decisions that benefited our program and improved our results. We reduced package costs, identified new opportunities for audience segmentation and created a better flow to our program overall. Additionally, I appreciated their direct style and collaborative approach to ensure that our program was customized to fit our needs.
Faircom NY is an extraordinary organization. They are thoroughly professional, extremely competent and knowledgeable, quick, nimble, and above all, effective. Our fundraising efforts in the US were helped immeasurably by their guidance and day-to-day collaboration. We always feel as though we are their only client. I would recommend them without reservation to any non-profit looking to raise funds or to enhance its visibility and profile in the US.
To view our international clients, visit our international website
Whether you're a one-person team or have offices around the world, we have the resources to help expand your fundraising. Sign up to receive these resources right in your inbox.