We're honored to announce that Faircom New York took home two awards, a Gold and a Bronze, at this year's 40th Anniversary Marketing Award for Excellence in Innovation (MAXI) Awards!
Faircom New York was awarded a Gold MAXI for our work with the Magdi Yacoub Global Heart Foundation (MYGHF), announcing their new branding through a year-end campaign. This initiative communicated a new name and visual identity to MYGHF constituents for the very first time, combining a stream of cultivations and appeals as a strong multi-part finish to the year.
Four emails were sent including powerful images of MYGHF patients and impact statistics. Each email included in-line donation buttons and a "P.S." to maximize click-throughs. All appeal emails came from the Foundation's Executive Director to give them a more personal feel, and the cultivation message came from Prof. Sir Magdi Yacoub, the organization's founder, to create an even deeper personal connection. All of these emails included MYGHF's new branding, ensuring they would be recognizable in inboxes and reinforcing their new visual identity.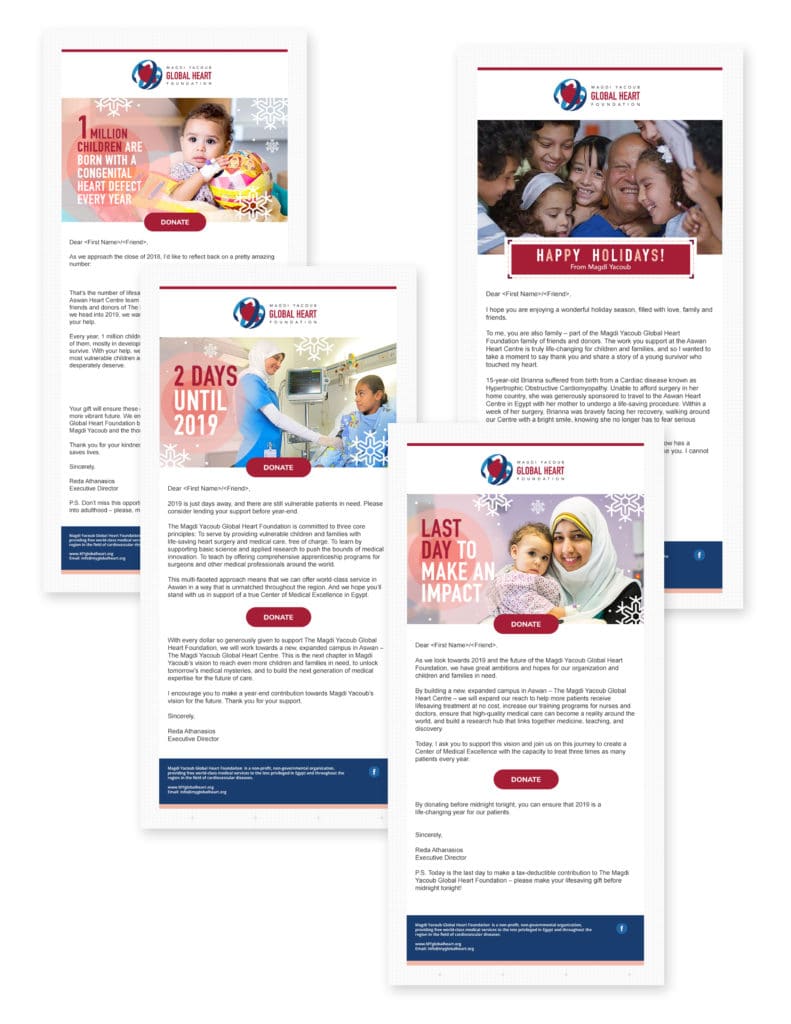 Faircom New York was also awarded a Bronze MAXI for our work with Inner-City Scholarship Fund on their Prayer Card Appeal. The Prayer Card generated the most revenue out of Inner-City's campaigns in their 2017 fiscal year and brought in high value donors. Faircom set out to optimize this campaign and refresh the package to increase average gift and leverage that successful direct mail appeal with an integrated email that would help warm up online prospects in the year-end giving season.
This year's tried-and-true card featured Luke 1:14, which states "And you will have Joy and Gladness." Catholic language was utilized, since Inner-City donors are very receptive to it. This language was used throughout the letter, including a special teaser on the back of the outer envelope (OE) and a picture of the card on the front to incentivize opens. This campaign tugged on donors' heartstrings during the Christmas season, and the overall integrated appeal generated $106,929.60. 1x/2x per year donors performed strongly with a response rate of 27.96%, proving that this was a great appeal to include them in.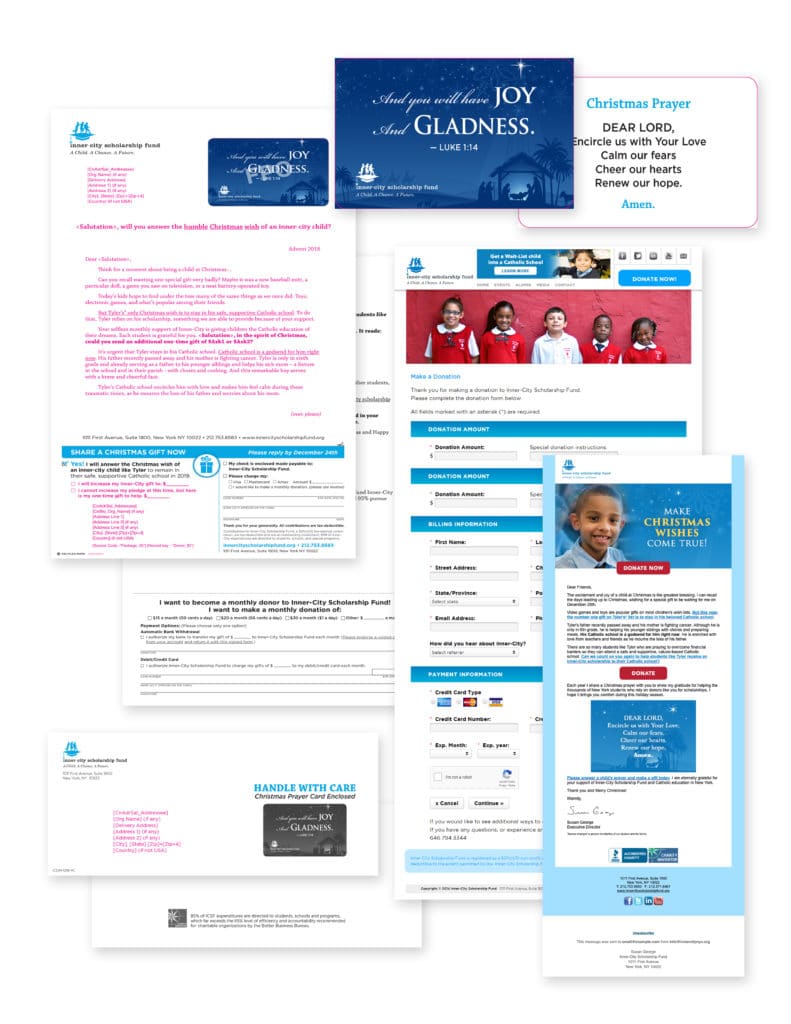 We are so incredibly grateful for the opportunity to partner with such impactful nonprofits like the Magdi Yacoub Global Heart Foundation and Inner-City Scholarship Fund. If you'd like to know more about these winning campaigns or find out how Faircom New York can help you grow your fundraising program, contact us to set up a time to talk to one of our expert fundraisers.