Giving Tuesday is a worldwide giving and philanthropy day
Giving Tuesday is a worldwide giving and philanthropy day founded in 2012 with the goal of celebrating and promoting generosity. It takes place the Tuesday after Thanksgiving Day in the US, and raised over 2.4 billion dollars in the US alone in 2020.* Giving Tuesday has become a hallmark of the end-of-year giving season, and a major fundraising opportunity for nonprofits of all sizes. In the US, nearly 1/3 of annual giving occurs in December. Giving Tuesday is the perfect opportunity to cultivate and engage your donors and prospects to prime them for December giving.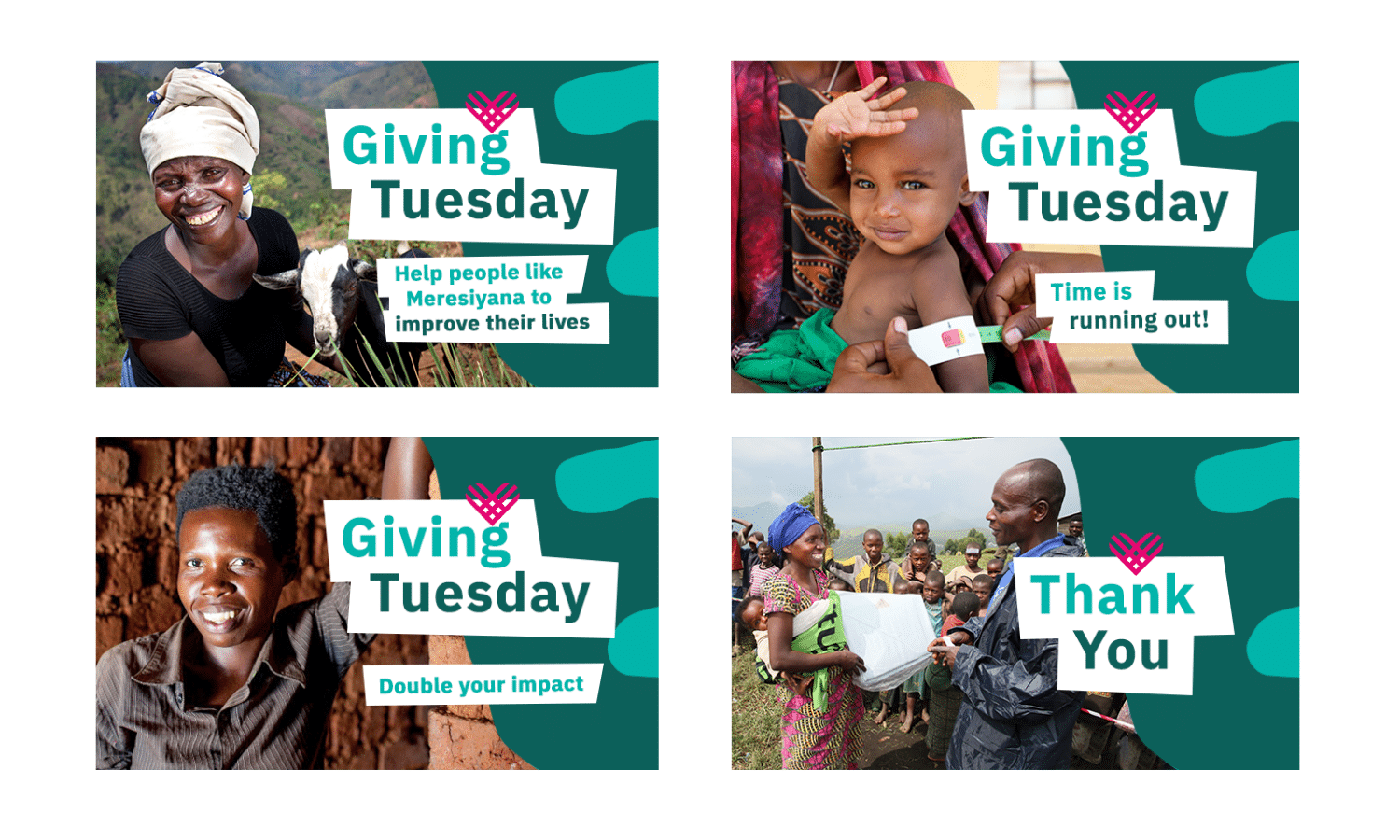 The widely recognized Giving Tuesday brand, logo, and hashtag, can help increase your organization's visibility and result in an influx of new donors. While Giving Tuesday is primarily a digital effort, we strongly recommend our clients integrate fundraising messages on all channels: direct mail, email, social media, and your website. 
Keys to Giving Tuesday Success:
Integrate Giving Tuesday into your fundraising calendar.. Aligning your Giving Tuesday and Year-End fundraising strategies can boost the results of both campaigns, as long as you're mindful of not overwhelming your donors with communications in November and December. 

Build the hype: sending an email the week before, multiple emails on the day itself, and a thank you email the following day has been a proven strategy for many of our clients.

Incorporate the Giving Tuesday branding, urgent messaging, a fundraising goal, and a matching gift for optimal results.

Compelling design and copy that demonstrates your mission and impact are key.

Organic and paid social media campaigns can help bring in new donors and engage current supporters. 

Use your website to full effect! Consider a Giving Tuesday banner or light box on your homepage, branded donation forms, and pop-up/takeover windows to encourage online donations. 
Faircom New York can help you build and deploy a Giving Tuesday strategy as a key pillar of your annual fundraising calendar for both mail and digital. 
Case Study: Inner-City Scholarship Fund Giving Tuesday 2018
Inner-City Scholarship Fund (Inner-City) provides families with demonstrable financial needs the opportunity to give their children a quality, values-based K-12 education within the Archdiocese of New York. In 2018, Inner-City set an ambitious goal of $10,000 to be raised during Giving Tuesday and aimed to integrate their online communications across their email and social media channels. Previously, they've never utilized a concrete goal especially during such a critical time for charitable giving, and that's where we stepped in.
FNY helped Inner-City with copy, design, and deployment of five emails during this important time of year. We utilized urgent and countdown language throughout the design and copy, which included a $10,000 goal thermometer in the fourth email of the series. The design and messaging remained consistent across all channels. 
Results
The campaign surpassed their $10,000 goal in revenue while holding strong KPIs. Inner City's social media channels helped increase reach and engagement throughout the campaign.