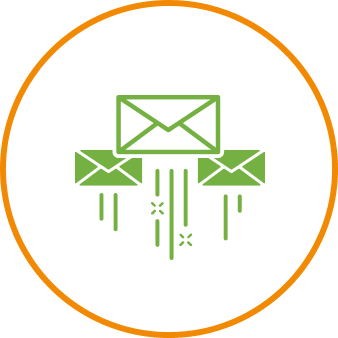 Direct mail programs consist of many interconnected parts and we bring our expertise to each step of the process, from planning through to execution and reporting.
List Rentals/Acquisition:
The quality of any direct mail file begins with acquisition, because a range of metrics, notably retention and rates of upgrade, depends first on the individuals being brought in the door through prospect mailings.
Campaigns to house donors generate the majority of revenue for any direct response fundraising program. Faircom helps you develop a strong program offering a compelling case for support combined with an emotional connection between the donor and your organization. These components will enable your organization to retain donors year after year – generating increased revenue as donors renew, upgrade, and eventually become planned givers.
Industry-wide, non-profit organizations are investing in mid-level programs to generate increasing revenues with strong ROIs. As donor pools continue to consolidate this audience has become a critical area of expansion for most groups. We develop programs to identify and then treat this important cohort of donors in a high touch, personalized manner.  We will combine the right mixture of facts, figures, emotions and rationale for giving into all your fundraising and communication pieces.
Bequests are paramount to the financial health of any organization. According to the Institute of Charitable Giving, 5.3% of Americans over the age of 50 have designated bequests in their wills. Yet 33%, when surveyed, say they intend to. Why haven't they? Many times because no one asked.  Furthermore the majority of bequests come from smaller estates, the very same people you currently have on your direct mail file. We can help you develop highly cost efficient planned giving marketing materials that can be sent to large segments of your file.
Monthly, Quarterly, Annual Reports:
We provide monthly updates on campaign performance, monitoring your mail revenue closely to guide future campaigns. Reports are available on a quarterly or bi-annual basis, as needed by your organization.