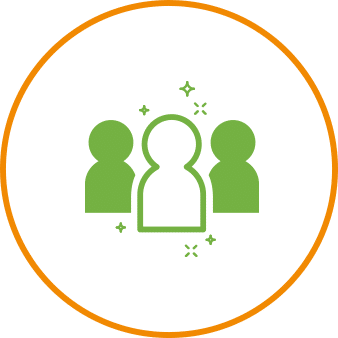 Strategy should always be informed by the best intelligence on your sector. This includes a comprehensive understanding of peer or competitor organizations, as well as a view of the charitable sector for organizations of similar scope and size. Our researchers prepare reports, briefs, and presentations to help you be fully aware of your operating context.
The "Hidden" Major Donor:
Major donor prospects can exist within your current base of supporters, although giving at lower levels. Combined with wealth screening for capacity, we look closely at interests, history, and depth of connection to your organization to see who you can target for major giving upgrades.
Donor personas are models of your ideal donor, considering a range of factors from interests to demographics, which can be used to identify the types of individuals you should seek to engage in building your donor base.
Board and Volunteer Leadership Recruitment:
Our team develops leader profiles for Campaign Committees, Advisory Boards, or Ambassador Councils. We identify prospects that fit the profile and develop personalized avenues of approach to initiate and build these valuable relationships.
For organizations seeking greater visibility or impact, peer relationships for events, programs or other feats governed by memoranda of understanding can be essential. Our team identifies prospects alongside personalized profiles and approaches to open communications and explore the potential of working together.
Individual, Foundation, and Corporate Prospecting:
Outside of your existing donor relationships, it is necessary to infuse your operating budget with new revenues. Driven by prospect personas and a review of linkage, ability, and interest measurements, our team compiles warm and cold prospects from varied revenue pools in the U.S. charitable market.