Just start by saying thank you
Saying thank you lets your donors know their support matters and makes them feel special. More than anything, donors love knowing their gifts have an impact and that your organization recognizes their value.
There are a lot of ways you can say thank you throughout the summer:
Share your impact report through mail and by email with a thank you letter highlighting what your donors have helped accomplish in the past year
Share a beneficiary story that demonstrates the impact your donors' generosity has on real people
Send a postcard to tell your donors you are thinking of them, featuring a beautiful photo of your work or the people you support, which wouldn't be possible without them
Give them exclusive access to one of your virtual events
Share videos and testimonial stories on social media
Engage your audience in new, fun ways
Summer is also the perfect time to cultivate your audience by offering them interactive ways to engage with your organization:
Create and share a quiz about a topic related to your organization. This can make the audience realize how impactful and inspiring your mission is.
Invite your donors to send digital greeting cards to your beneficiaries to reinforce their connection to your mission.
Poll your donors – can't decide on what final detail you want to add to your direct mail piece? Send out a quick poll to your donors asking what they prefer
For our client Inner-City Scholarship Fund, who is celebrating their 50th anniversary this year, we sent a cultivation email asking the audience to test their knowledge on the help the organization has been providing to underprivileged students for the past 50 years. The quiz included five questions such as how many students receive tuitions assistance every year and how many of them graduate.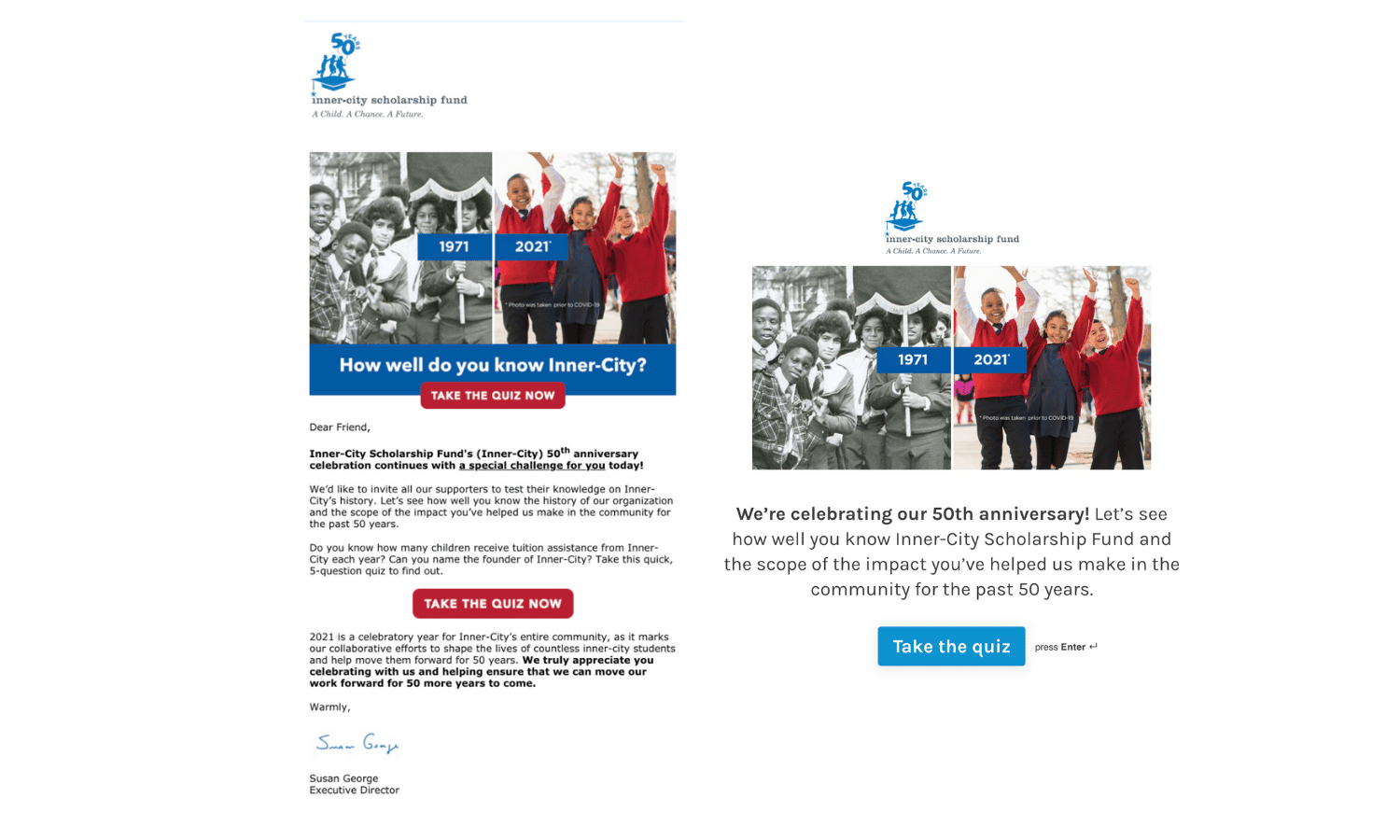 For our client Little Brothers – Friends of the Elderly (Chicago Chapter), last summer, we ran a Facebook advertising campaign that asked users to submit a friendly note of encouragement for isolated Chicago elders whose loneliness increased with the COVID-19 pandemic. This campaign generated over 500 responses—all containing messages of hope for elders to stay strong and safe. These messages were then shared with the elders as handwritten cards in their food bags.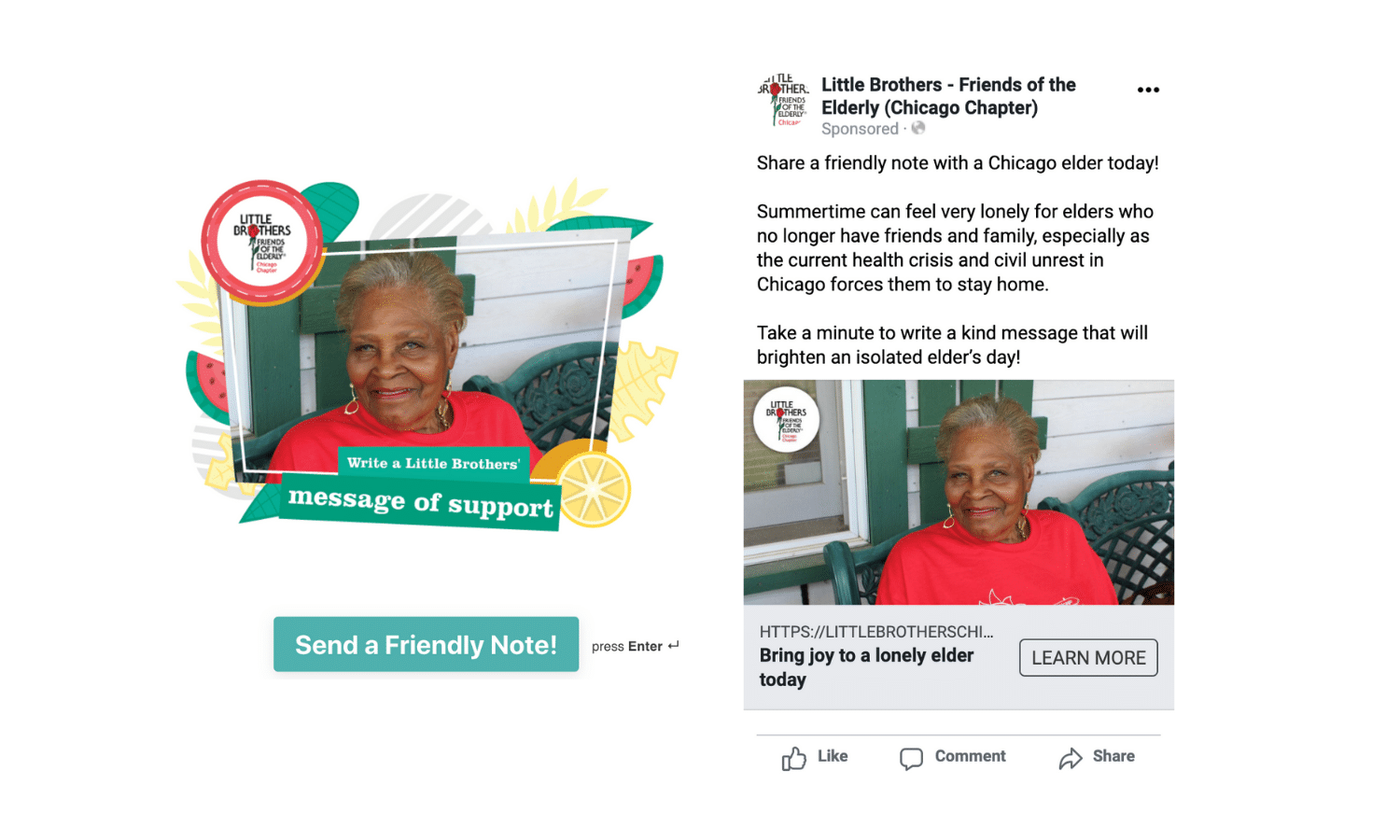 For our client Conquer Cancer, the ASCO Foundation, last summer, we sent an email asking donors to vote for their favorite photo for the cover of the calendar the nonprofit sends them annually. This poll generated over 40 responses and got donors excited to receive their gift! Asking for your audience's opinion is always good. You can both recognize your donors' contributions and gather insights related to what they best respond to.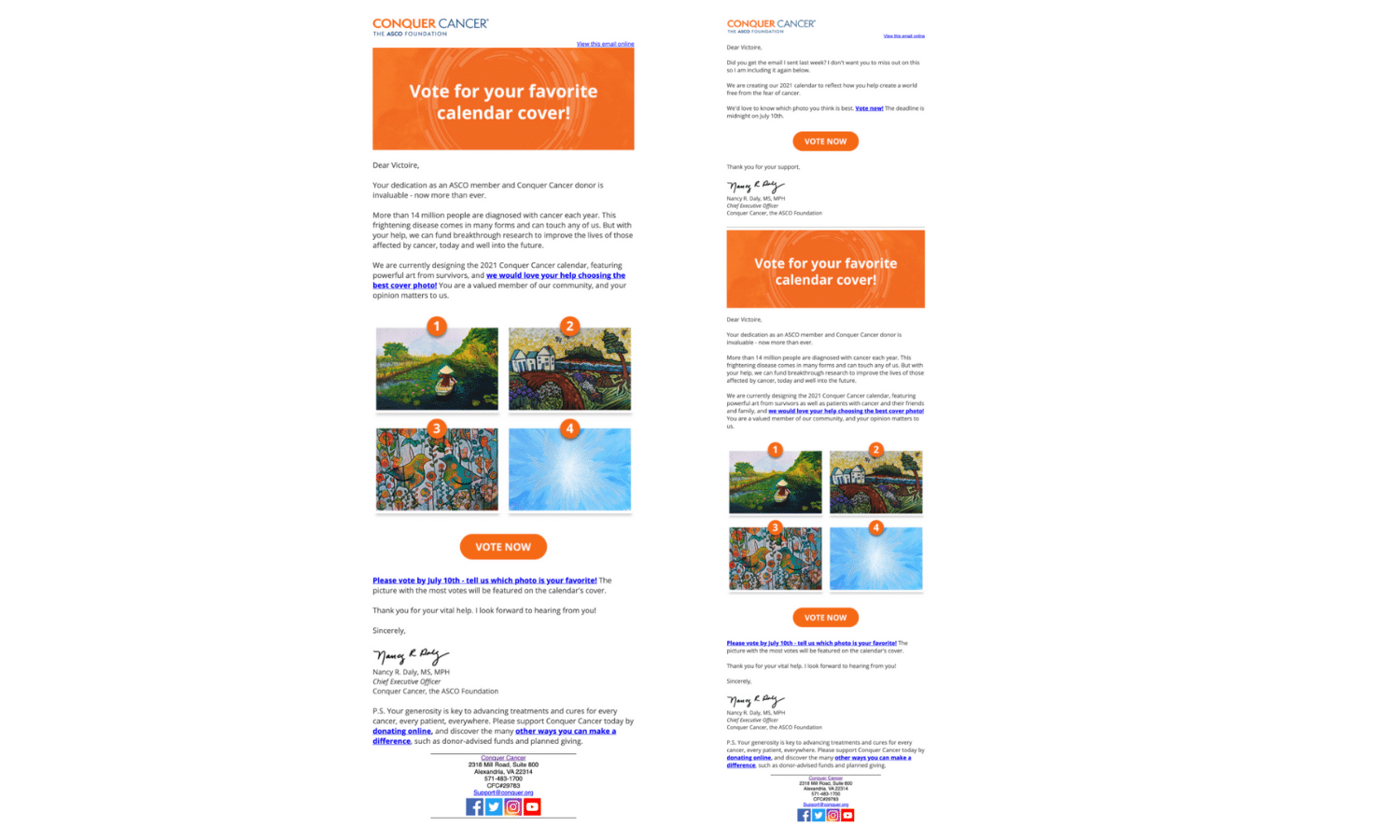 There is a plethora of summer cultivations that your organization can send and optimize over time. Don't be afraid to use cultivations as an opportunity to run A/B tests* to learn more about your audience's preferences and improve your response rates before the fundraising season!
If you are looking for ways to thank your supporters this summer, feel free to reach out! We are always available and ready to help you.
*Creating 2 versions of a digital asset to see which one users respond to better (Mailchimp, 2021).