The summer is coming to an end and the most important fundraising season is starting soon. You might be asking yourself… What should I plan for my online program? What matters to my audience? I'm sure you're also looking at the numerous A/B tests you've done for your email and advertising program. But you may be missing a crucial way to engage your online audience and increase giving in the long-term! 
While online campaigns with strong appeals are great revenue boosters, you'll need to think outside of the box and focus on cultivating your audience. Most nonprofits tend to send back-to-back appeals during the Fall season, but that kind of transactional relationship can only go so far. Striking a balance is crucial, and a simple thank you goes a long way! 
Saying 'Thank You' after a campaign ends
After a big fundraising campaign like Giving Tuesday, a post campaign 'thank you' is a must. Audiences have received over 5+ email communications asking for donations and have likely given to at least one of them. Ensuring that they receive a thank you after a campaign ends, serves as a nice gesture of gratitude and audiences are even likely to give an additional gift. Just make sure to specify "Thank You!" in the subject line!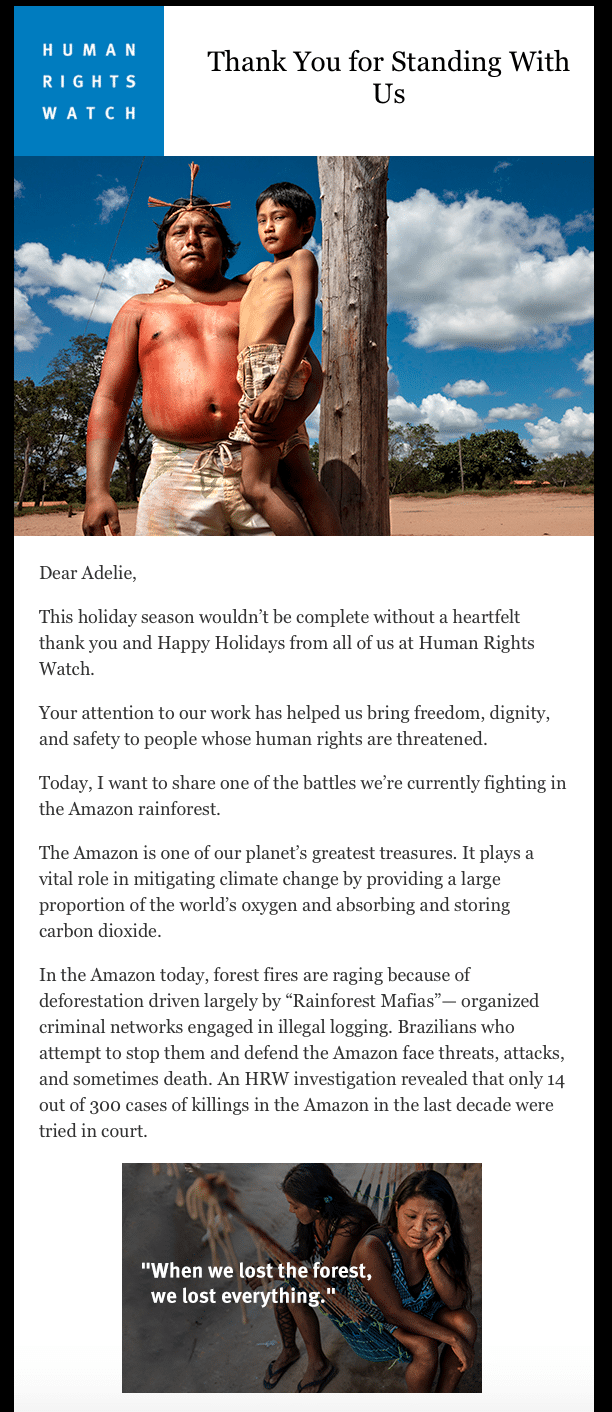 Personalize Holiday and New Year Cultivations
In our experience fine-tuning year-end digital communications, what really helps get audiences ready for giving season is a  personalized 'happy holiday' message. This includes Thanksgiving and New Year's. However, you'll want to note how these holiday messages focus on showing gratitude for your donor and nondonor audiences. You want them to know that they're valued and show how much they've done for your organization. These cultivations can even serve as a "warm up" to Giving Tuesday or year-end giving seasons, reminding donors why they care about your mission in the first place.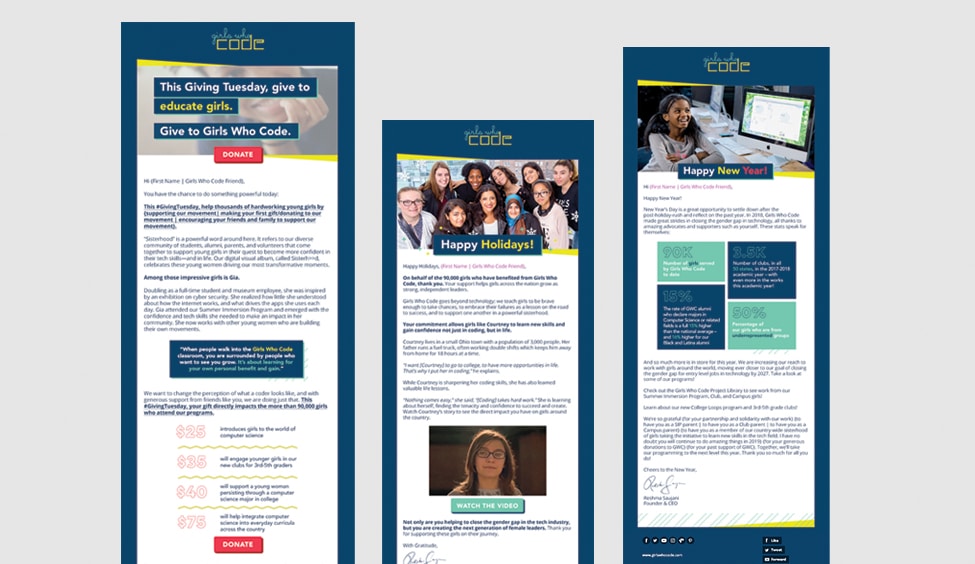 Quizzes and surveys are great engagement pieces
An effective digital fundraising plan should always include cultivations in-between appeals in order for audiences to feel appreciated and properly thanked for their contributions. An example of this would be a feedback survey or 'test your knowledge' quiz. Here's a successful EOY plan we put together for Girls Who Code, which included a knowledge quiz and two holiday cultivations. 
A feedback survey allows your donors and nondonors to give their opinion on programs and some share ideas to improve their experience with your organization, which adds value to your online program. On the other hand, a knowledge quiz serves as a nice and educational update to your audience on current organizational efforts. This engagement is great for increasing long-term interest in your work and donor loyalty.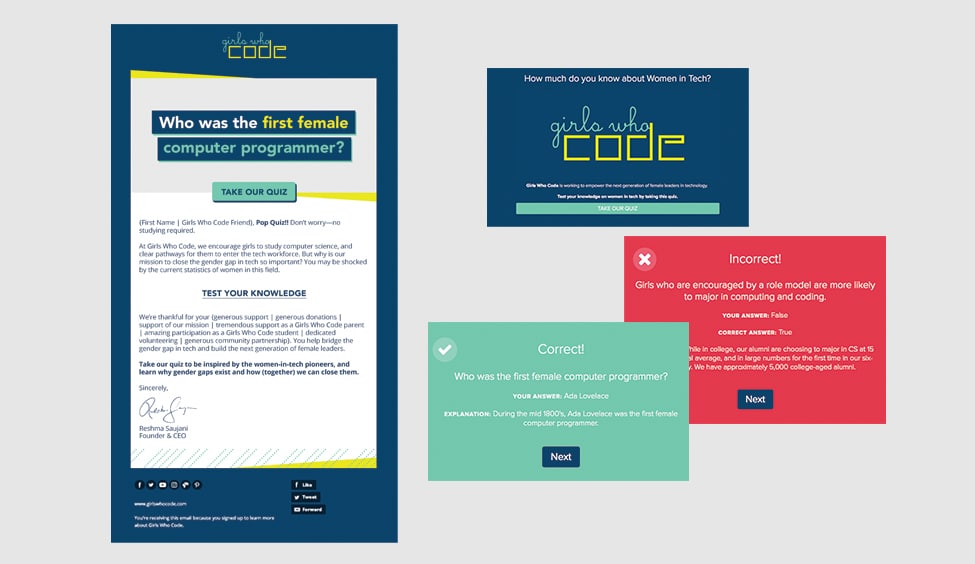 Build A Welcome Series for New Donors and Subscribers
It's exciting to see your email and donor file grow, but you need to consider putting a welcome series in place to cultivate and build the relationship with new subscribers and donors. Here's what we did with our client, National Urban League, to welcome their new website subscribers and grow the relationship. Always keep your new audience informed, interested, and connected to your mission. It pays off in the long term once revenue increases come in between 1-3 years. Investing in your audience is crucial in sustaining funds and boosting donor retention rates.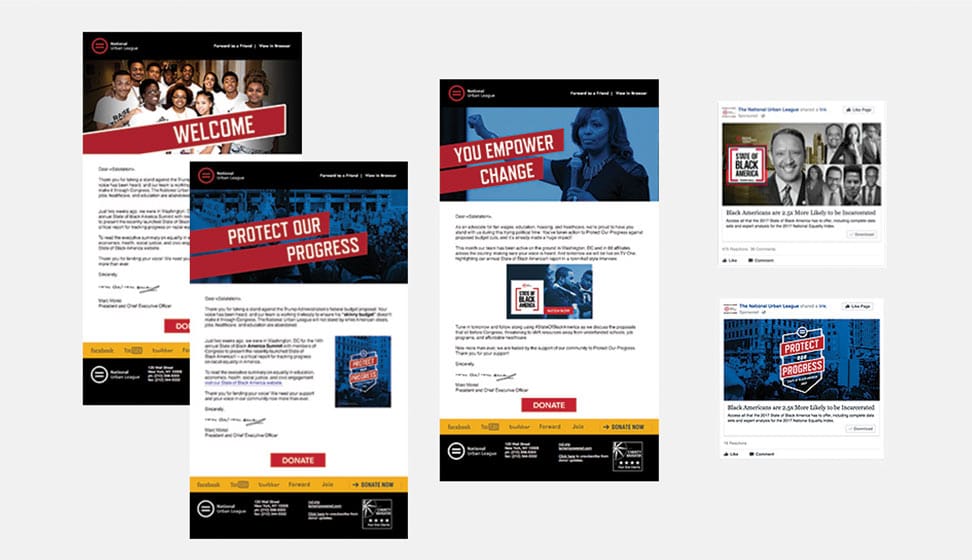 Ultimately, your digital fundraising plan needs to include a mix of cultivations and appeals in order for your digital audiences to avoid feeling fatigued or lose interest in your organization. It's never too late to get started! Start planning for EOY today and you'll see those revenues rise by 12/31.
If you need advice on EOY online planning, please reach out to our Senior Account Director of Digital Marketing, Carla at carla@faircomny.com.