Are your likes up?
People are at home. They're bored. They're surfing the internet. They're liking lots of things.
As fundraisers we know that like is the first step to love. But we want more than like and love… we want to be showered with gifts.
How can you do that?
Follow up!

Broaden the likers' perspectives about your work.

Lead them to your donate page.
FOLLOW UP
When a person likes something you post, chances are, they'll like other things. How do you reach the liker?
Post again on the same site
Retarget them with social media ads that have similar branding and messaging to the original post that they liked.
Encourage them to opt-in to your email communications.
Encourage them to give you their email address.
Reach out to them with a postcard, or include them in the next cultivation mailing that you send.
BROADEN THEIR PERSPECTIVES
Network for Good just conducted a survey in which 66% of responders said that the "number one thing a nonprofit can do to keep them engaged is to communicate about current work, success stories, and how donations are used.
A post that garners a like, is an introduction to the kind of work that you do. Take the opportunity to introduce people who like your posts to other information that gives them a complete idea about what your organization does. The more they know about your work, the more informed they are, the more likely they will be to convert from liker to donor.
LEAD THEM TO YOUR DONATE PAGE
You'll notice I put this as step 3. We don't want to ask a social media liker to donate right away. They are not ready. They need more information. They need to feel communicated with. After you have completed steps 1 and 2, then you can lead the liker to your donate page. Send them an email related to their first like, or to a very urgent project that is time sensitive, and ask for a gift. Have a very visible easily clickable link to donate high in the copy, high enough to be above the fold, to be visible on a handheld device with scrolling when the email is open.
If you would like to learn more about how Faircom New York turns likes into donations, give us a call!
Or email me a link to your non-profit's Facebook or Insta account so that I can follow you and give you some personalized tips.
---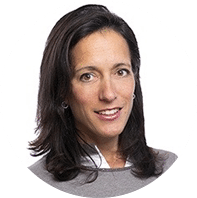 About the author
Sally Frank — Senior Vice-President, Social Media and Digital
Sally has over 20 years experience in direct marketing, having worked in both the for-profit and non-profit sectors. From using data driven techniques to solicit small business card members for American Express, to targeting investors for Goldman Sachs' start up, GS.com, Sally brings a diverse background to Faircom New York. She works with the Cousteau Society, the Nelson Mandela Foundation, Human Rights Watch, USCJ, and TechnoServe among others.
Sally has a B.A. from Brown University and an M.B.A./M.A. from NYU's Stern School of Business and Institute of French Studies, including studies at Hautes Études Commerciales in France. Outside of work, Sally likes to cook and run (not usually at the same time, but with four kids, the two activities sometimes overlap), and she plays flute in the Riverwinds Woodwind Quintet that she founded in 2010.