A Nonprofit Website is an essential asset for any fundraising effort.
Websites are essential fundraising tools for all nonprofits, it's where donors learn more about your organization and donate – direct mail recipients and major donors alike will use your website to inform their decision about your organization and ultimately impact your donation stream. Your homepage should cover the basics: your brand, mission, and why someone should support you over your competitors.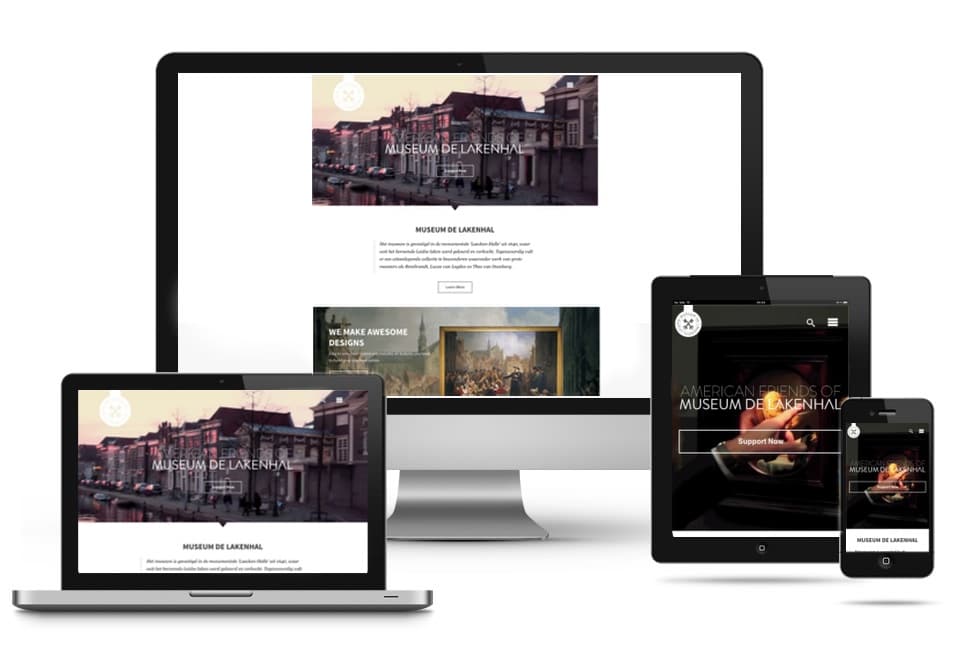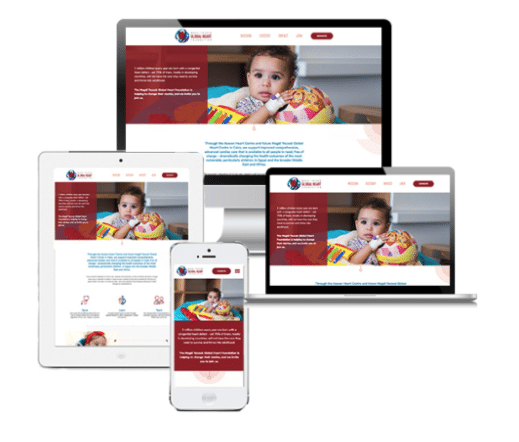 Nonprofit Web Design that converts and works for you
A visually appealing website that follows best practices with the right message for your target audience speaks volumes over an outdated, wordy and difficult to navigate website. You'll not only need a visually friendly website, but effective use of SEO (Search Engine Optimization), ADA compliant web pages, and an easy to follow navigation system. 
FNY can help customize and implement a fundraising focused approach for your nonprofit website. Contact us for a quote! 
A glimpse of our nonprofit web design process
The first step when partnering with Faircom New York on website design and development includes a discovery meeting and website audit.
Request a free quote
When partnering with Faircom New York on website design and development, we start with a discovery meeting and a preliminary website audit. We assess your answers to our questionnaire to determine the strengths and weaknesses of your current nonprofit website. 
This allows us to isolate the areas of the website that cause the most problems, highlight the areas that have driven the most traffic, and adjust the architecture to help make the flow more user-friendly for website visitors.
Our website designs come in a variety of packages, from a simple refresh of the site leaving all content consistent but updating visuals and layout slightly, to a complete redesign inclusive of new copy, design, imagery, architecture, and SEO. The scale requirements will be determined at our discovery meeting and will help us to determine the final cost and timeline for this project.
Selecting the right Content Management System
The central feature of your new nonprofit website will be the development and implementation of a new Content Management System (CMS). The chosen CMS will allow you to easily make changes to the website without the use of expensive website support. 
Working on the new website architecture
The new site's main navigational pages will be developed after the discovery session, but will likely include:
    Homepage

    About Us

Mission/History/Vision
Impact and Stories
Team Leadership
Financials and Donor Privacy Policy
    Contact page

    Social network links 

    Email sign up forms
We assist your team with art and visual direction
The initial website discovery session will help identify not only the goals but inspiration for the new branding and design of the website. We recommend installing 
    A prominent hero image (which could be interactive and play an "About Us" video).

      Visually compelling and easy-to-use navigation bar. 

      Interactive animation as you scroll through the page.

      Counters for statistics and impact information.

      More visuals for stories.
We build responsive nonprofit websites!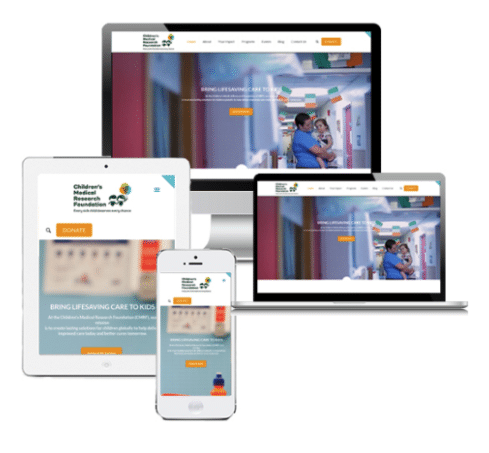 The current digital landscape necessitates a mobile-friendly approach: over 80% of Internet users own a smartphone, mobile devices account for 63% of total traffic to top sites and having a mobile friendly site increases average time spent on the site.
FNY will utilize the latest technologies to ensure a great experience across all devices.
Optimizing your new nonprofit website for search. The power of search engine optimizaition (SEO)
Search Engine Optimization (SEO) is a set of standard rules that websites must follow to ensure visibility on search engines. Having a robust SEO plan is critical for new users to find LFO's website. FNY will use CMS plug-ins and follow best practices during the development phase of the website design to optimize SEO performance. FNY will not manage in-depth SEO, including adding keywords.
A thorough SEO Audit will assess the following:
      Website findability

      Architecture

      URL analysis

      "On Page" checks

      SEO equity/links

      Social analysis
Nonprofit website design examples
Need help with your next nonprofit web design project?
We can customize a scope of work to respond to your greatest needs — building either a standalone project to fill essential gaps in the short term or looking at a longer-term relationship for ongoing strategy consulting. 
If you aren't sure where to begin, we are eager to open up a conversation to explore more! We are used to working with larger, more experienced development teams, as well as organizations who may be just starting to build their philanthropy potential through major gifts and grants.